Beautiful Winter Wedding Dresses you will LOVE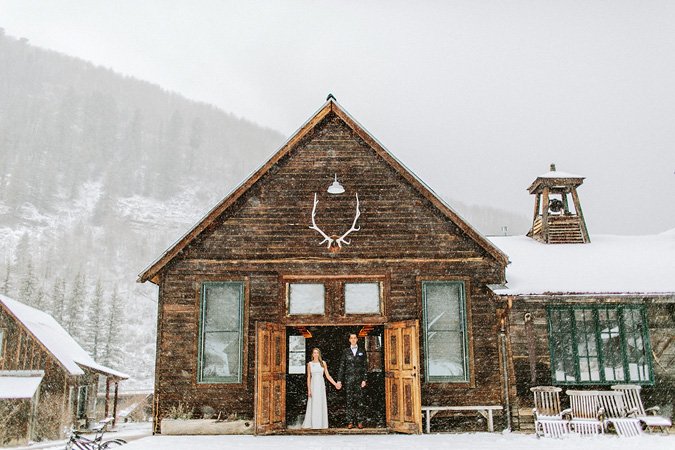 Ladies, winter wedding dresses can be as warmer and more dazzling than spring summer wedding dresses! A winter wedding in cooler temperatures has a number of bright sides. You don't have to worry about how to avoid overheating in your winter wedding dresses. You will stand out from summer brides with your unique winter wonderland wedding dresses with all the cozy and dreamy accessories you get to explore and add on to your dress.
So why not capture the white shine, crystal sparkles and fluffiness of snow and the winter galore in the fabrics, color and style of your wedding dresses and accessories?
Here, check out five things you can only get away with winter wedding dresses:  
1. Get Cozy and cover up with Capes, Jackets, faux fur shrugs and fluffy sweaters
Though most winter weddings will be planned to take place indoors, there might still be a short walk or two outside to the church or the reception hall. Also for those traditional wedding ceremonies taking place in a church, do remember that churches are not heated to normal indoor temperatures and can be a very freezing space to stand still in while the ceremony takes place. To prepare yourself for the chill, rain or snow do yourself a big favor to think in advance for a stylish way to cover up and stay warm and cozy. If you plan this outer layer wisely you are free to choose for any style of wedding dress!
Think of a faux fur lined cape with a hood or a long coat covering you neck to toe.

2. Sexy winter wedding dress styles
Wedding dresses with sleeves and a covered bodice:  Long sleeve winter wedding dresses can be super sexy. You can choose for a body fitting sequined illusion or patterend lace long or 3/4 sleeves. Just keep in mind even if you are covered in the chest or the sleeves, as long as you have chosen for a style that flatters your female body shape, you will be just as sultary and alluring as you would have been in a a sleeveless wedding dress. Grace Kelly's iconic high collared lace top wedding dress paved the way for wedding dress designers and brides to get creative with the covered bodice look with long sleeves, illustrated in the four examples below of beautiful and very feminine wedding dresses. 

| | |
| --- | --- |
| Ball gown wedding dresses: The ball gown wedding dress style is a classic style for romantic winter wedding dresses, just like a fairy tale. This princessy look is also functional and can keep your legs warm if the bodice is not covered. If you are petite in size you can choose for an even fluffier and rounder tulle skirt like Nicole Richie and be the bubbly snow queen of your winter wedding ball!   | |
| | |
| --- | --- |
| | |
3. Playful fabrics for winter wedding dresses
| | |
| --- | --- |
| Fluffy feathers and luxurious lace fabrics will not only soften your look but also add warmth to your wedding atmosphere. The rich textures of flowy soft feathers and the intricate patterns of lace is playful, dreamy and mimics the beauty of the winter weather and its uneven landscapes.   | |
4. Warm your winter wedding dress look up in a light blue or yellow color
| | |
| --- | --- |
| Make your magical wedding pop by adding a splash of light color to your wedding dresses and lighten up the ambience and your look. Light yellow or blue hues are warm and happy colors reminding you and your guests of the yellow rays of sunshine and the blue shades on sparkly snow grains.  Also these warm pastel like colors can create a rich vintage look.  | |
5. Get creative with accessorizing your winter wedding gowns
For a winter wedding you have the privilage to tap into a number of luxurious and sparkly fashion accessories such as:

Russian style faux fur hat

Faux fur shrugs, shawls, hand warmer pouches

Bejeweled details: belt, headdress,... 

Jewelry: bold necklaces, raindrop earings, brooches

Fluffy furry or lace ruffles

Sexy short or long gloves

Warm boots under your long wedding dress
After reading this article I hope you have been empowered with creative ideas on how to glam up your winter wedding with combinations of glamorous wedding dress styles and accessories only you winter brides can pull off. 
Kick off those heels, get comfy in your warm boots and rich sparkly winter wedding looks!